Toby won't nurse if he has a poopy diaper. (weirdo lol)
Ezra thinks that chocolate soy milk is called "special treat."
The heat index right now is 110 degrees.
Ari knows how to say "goo gah" just like a proper baby :p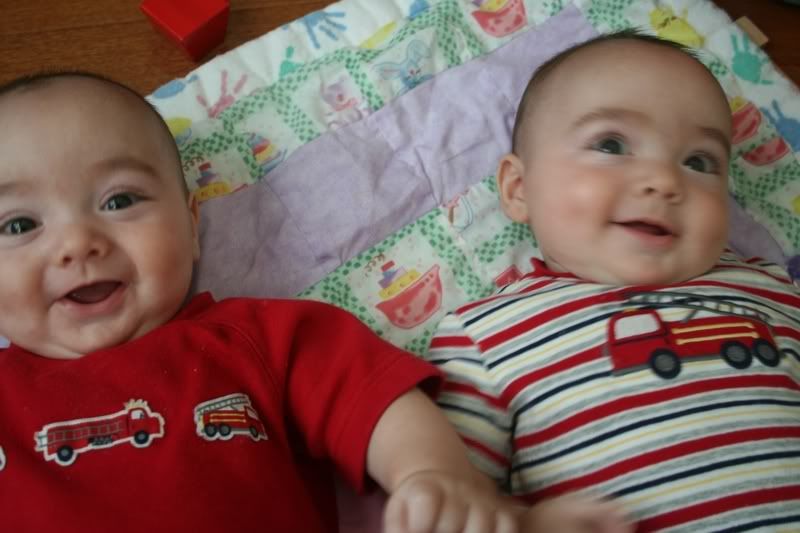 And for a change of track, this article scares me (and I think it scared the authors when they were writing it lol)
Once Elected, Palin Hired Friends and Lashed Foes
And yes I believe every word of it. I'm glad the Times isn't even trying to be unbiased with regards to Sarah Palin. Since I personally think John McCain is dementing and won't be fit for office in another 2 years, I shudder to think that Palin could end up as president.